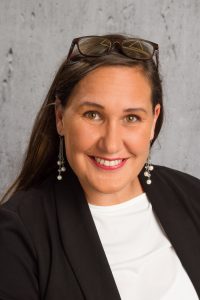 DP Coordinator at the International School of Latvia
Rebekah has been teaching abroad since her first role as an ESL teacher in Seoul in 2000.  Since then she has been working in IB continuum schools across South America and Southeast Asia and most recently here in Latvia. Over the last 17 years, she has taught MYP English A, Language Acquisition, and Theatre Arts, and has been an IB school consultant, application reader, and school visit team member for MYP candidate schools. She has also been an active workshop leader for the IB MYP and DP, for Language and Literature, ATLs, Inquiry, and TOK for the last 7 years, and has been working with Dialogue Works as a P4C (Philosophy for Children) facilitator and leader for the last 4 years.  In this session Rebekah will share her reflections and experiences with how the new TOK Knowledge Framework has proven to be a helpful rubric for her students to reflect on their own progress and make meaningful connections between the content and skills they learn across the curriculum and their growing understanding of who they are, and the agency they have to impact the world around them.  Join her for this session to learn more about how to use TOK to drive student reflection and help students set meaningful goals that will shape their learning journey and enhance their agency.
Using the TOK Framework to Help Students Self-assess
We will explore specific strategies with students in the DP that help them take ownership of their learning by using the TOK knowledge framework to reach a depth of evaluation that helps students to reflect on their own progress and set meaningful goals for learning.
How do we help students evaluate their own work and set meaningful goals?
What key questions can they use to think critically, produce knowledge and understanding with trusted and reliable methods, consider multiple perspectives with an open mind, and draw relevant implications related to their ethical contributions to the world around them?
Grade level: Grade 9-12
December 4th, 10:00 – 10:50 AM (CET)