Jelena Nikodinoska Chapovska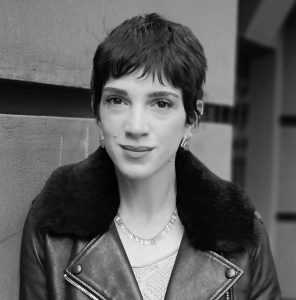 Jelena is an IB English A: Language and Literature Certified Teacher with 9 years in the classroom. She currently teaches IB English A at Nova International Schools in Skopje, Macedonia. She is a fervent fan of the IB English A course because of its eclectic approach to literature where not only do students delve into the 'conventional' literary forms such as poetry, drama, and prose writing, but they also explore a miscellany of non-literary text types, such as feature films and documentaries, magazine covers and ads, editorials and opinion pieces, street art, etc. Tackling such a broad range of texts, students develop an understanding of the relationship between language, literature, and other disciplines, and therefore, learn to transfer their critical thinking skills within, across, and beyond their classes.
Her session will look at how the official IB assessment components, particularly the Individual Oral (IA), can be broken down into diverse formative assessments throughout the year in order to hone students' interpretive and analytical skills.
Visual Literacy: Reading the World Around Us
Drawing on my experience as an IB English A: Language and Literature teacher and an IB examiner for the Individual Oral, I will reflect on the teaching practices and creative tasks aimed at preparing students for their Internal Assessment. My workshop will be three fold: first, I will provide participants with handouts and the grading rubric; second, we will examine different types of creative visual analysis tasks and IO samples, and, finally, I will invite them for a collaborative visual analysis session.
·How do visual literacy skills reinforce students' critical thinking?
Grade level: Grade 9-12
December 4th, 11:00 – 11:50 AM (CET)