Special Celebrations of Everyday Moments of Joy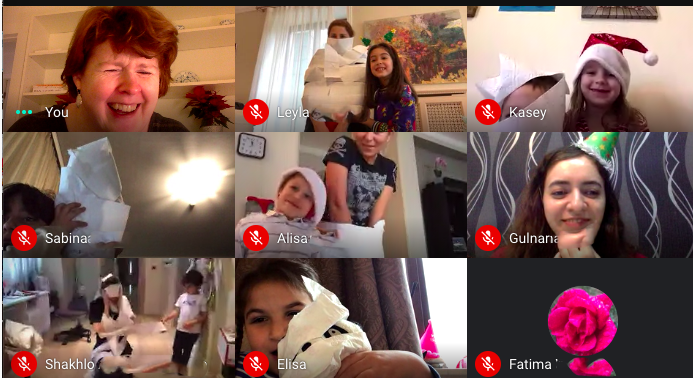 P3 and P4 students have kept the TISA community up to date throughout their inquiry into how celebrations connect us to our communities. 
Now P4 would like to share the grand finale: their summative assessment. For this, students came up with their very own reasons to celebrate and created everything they needed to make a truly special occasion: a symbol of celebration, decorations, special foods, dances, games, handwritten invitations and much more! The sustained engagement, independence, agency and creativity demonstrated by students was truly inspiring. The enthusiasm with which they carried out their celebrations and home and presented their work to their classes online was absolutely delightful. 
The range of reasons to celebrate which the students found was also very impressive and really rather touching. Pets, soft toys treasured from babyhood, flowers and plants, fire, smiles, sports, pizza, butterflies, candles, colours, Lego, being with your family in pyjamas for Christmas…. the list goes on. The capacity of students to find joy all around them and seize the opportunity to celebrate it, is an example to us all. They took their knowledge, skills and the influence of many traditions and cultures to bring their families and classes together and spread that joy even further. Like all learning experiences in 2020, the support of families helped to make it all possible. We thank them all for their enthusiasm and wish them all a Happy New Year for 2021!
Please take a look at P4 students' sensational celebrations here: P4A and P4C Celebrations, P4L and P4S Celebrations 
Step inside the imaginations of these wonderful children. It will make your day, warm your heart and remind you that there are moments of joy to celebrate every day, if you just know where to look. Happy Holidays everyone!